This Covid-19 situation has taken the world by storm. We hope everyone stays safe and healthy. As everyone does their part to social distance themselves we think that being with your ride is one of the best things to do to get your mind focused on positive things.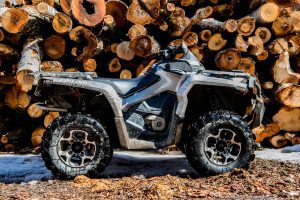 What better way to self isolate then to take your ride out into into the forest. Just you, your machine and nature! I had a big to do-list to complete, some preventative maintenance on my machine. Lucky I had most of the parts and oils already in my garage. I did need one thing and the local dealership was more then happy to leave the parts in their mailbox. All my "nice to do" things have been completed and I'm ready for the upcoming season! Along with this I did find some things that need attention… some ripped boots. Nothing major but I am glad I found it now, before it becomes a problem!
I hope your ride can help you get through this weird time. If it's maintaining it, modifying it or cleaning it, I hope you find your happiness.
Enjoy the ride!