Imagine, for a second, that we're back in 1979. Lightyears away from the world we know today, two Swedes named Björn stride the planet as respective Gods. While one needed the help of his three bandmates to warble Gimme! Gimme! Gimme! to #1 in Ireland for a single week, the other Björn had a much longer lasting impact on the local landscape.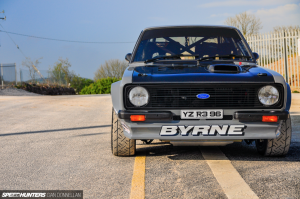 While dance halls bounced to the ABBA beat, Björn Waldegård was out delivering the glorious tune of a maximum attack BDA engine around the rally stages of the world.
Armed with the most cutting edge MK2 Escort to ever emerge from Ford Motor Company's competition base in Boreham, Björn and the RS1800 were a formidable pair. The domination was real, with the affable Swede claiming the World Rally Championship crown with only a single point to spare over Hannu Mikkola, the second Ford works driver. The company also won the manufacturers' crown, a feat they would not repeat again until 2006.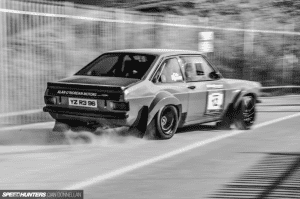 While winning the world championship was a massive deal for Ford, it solidified the legendary place that the MK2 Escort would come to have in rallying circles. It's a vehicle that now, 40 years on, remains a fan favourite and in Ireland especially, possibly the ultimate definition of a rally car.
While 260bhp BDA Escorts were thought to be on a different planet in the late '70s, I doubt anyone in Boreham could have imagined how far the humble Ford would evolve.
Sat before me today, looking menacing in Audi's striking Nardo Grey paint hue, is perhaps the current ultimate evolution of the breed, a 2019 take on the quintessential 1979 rally icon.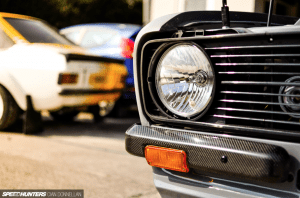 When I say the Escort is loved in these parts, I cannot even truthfully express in words the reason behind it. It doesn't make logical sense in any way, but even today we can see rally events with north of 70 Ford Escorts on the entry list.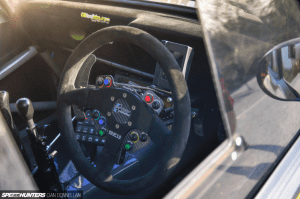 The generation that saw the works teams arriving on our shores, with all the star drivers in tow, passed on the stories, and each few years a new breed of 'Escort men' would emerge, thrilling crowds with sideways, tail out action.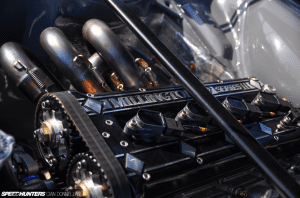 As category structures evolved to allow a wide variety of cars to compete, Class 14 became the top dog. A class for modified 2WD rally cars, this is where this Ford Escort lives. With a limited '125% of max factory displacement' engine size rule in place, one particular power plant has come to the fore. […]