As a Toyota Supra fan I cannot be more excited reading articles about the legendary GT-R. Why? Well first off the GT-R is a fully functioning race-mobile. And if I didn't have my passion for the Supra, it would be my favourite. Just look at the resurgence the GT-R got when it went back into production. Is the same thing in line once the new 2020 Toyota Supra hits the streets? I think so. Check out this event covered by Speedhunters…
When was the last time you spent a weekend surrounded by 1,000hp+ street-driven cars bashing their rev limiters?
Don't feel bad if your recreational time has been somewhat horsepower deficient, Speedhunters is here to help by extending a virtual backstage invitation to Australia's Tuners Edge GT-R Challenge.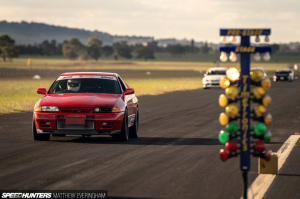 Who else remembers the time when breaking through the magical 1,000hp barrier was strictly reserved for dedicated race machinery, daydreams, and shit-talking wankers?
Honestly, even if an older, wiser, and more handsome Matthew Everingham [LOL – PMcG] hijacked a time-travelling DeLorean to return to my youth and describe what was possible in 2019, my younger self would have struggled to believe street builds of this calibre could ever exist.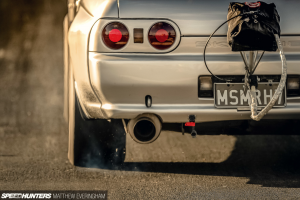 And yet here we are, descending once again on the tiny regional township of Cootamundra, where some of Australia's heaviest-hitting street cars will fight against themselves and previous records on a 1km-long airstrip.
This year marks the event's 11th anniversary, and instead of chasing 10-second passes as it once was, the target has been set deep into the low 8-second range. That notion becomes almost absurd when you consider the runway is more like country b-road and less like a prepped race surface.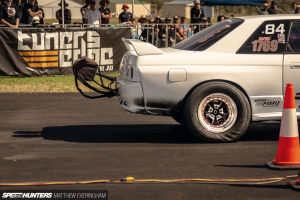 Typically, there's a full second margin between personal best times set in Cootamundra and those run on a bonafide drag strip. 'Coota' as it's referred to in the most Australian of ways, is a challenging and unforgiving place to set times; it's a rough, harsh ride and that's before you begin factoring in ridiculous headwinds and crosswinds.
The slower time slips aren't a problem though; the aim of the Tuners Edge GTR Challenge is to simulate true street racing, albeit in a much safer environment and without the threat of Australia's totalitarian law enforcement getting involved. […]