Whenever I catch a glimpse of a Datsun in person it always makes me stop and take a long look at it. First off they are very rear. But secondly there is something about it that makes me want to build one. Is it the body lines? Or is it the uniqueness of it? I really don't know. I do know that when I saw these pictures I just had to share. This is absolutely the sweetest Datsun that I have seen!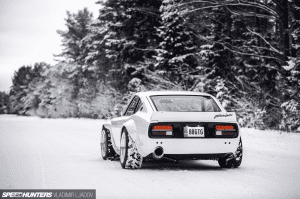 We all have our childhood dream cars.
For some it may be a Lamborghini Countach or a BMW 3.0 CSL, for Andres Lell it was always the Datsun 240Z.
He's loved the S30 Fairlady design for as long as he can remember; the long nose and small cockpit blend into an iconic, sporty shape. In building this car, Andres' childhood dream would be realized.
Working hard has paid dividends for Andres, and he's now in a position where he can afford more than one of his favorite poster cars. Within his collection are a few cars with rally pedigree, the reason being that when Andres was young he spent a lot of time in a garage with his father who built and prepared cars for special stage duty.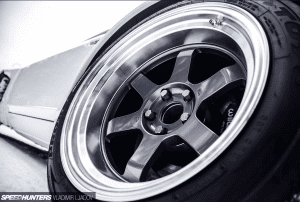 Due to its climate, Estonia is a country where the weather dictates a lot. Long winters necessitate vehicles a little more sensible than a 600hp rear-wheel drive Datsun, so an Evo or an STI is ideal when conditions allow.
But if you want to be really original you go for a Mitsubishi Pajero Evolution – only 2,500 were ever produced after all. The engine did give up in Andre's example, but a replacement was found in Japan. […]