Wow. Just as you thought the snowmobile industry can't get more innovated, Ski-Doo has stepped it up again for the 2021 model line up. We already heard about the 2021 Summit 850 turbo, now let's look at the game changer. The brand new rMotion X and RAS X.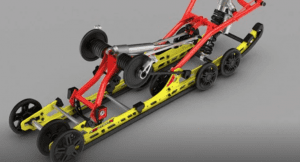 In some people's opinion the rMotion rear end is the best in the business. How can Ski-Doo improve on that? Well, if you remember the rMotion was slapped into the Gen 4 chassis. Now the rMotion X and RAS X is designed specifically for the Gen 4 chassis.
Without getting into the engineering design, the simple way to describe the improvements is that the ride is way superior! The sled stays flatter and you can accelerate hard out of the corner into the next.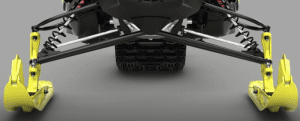 With all the hype focused on the new 2 stroke turbo and the suspension upgrades, let's not forget that Ski-Doo is introducing a new digital gauge which is GPS and Bluetooth enabled.
If you have been contemplating about dropping some coin on a new model, this spring might be the time! For pricing and full details check out Ski-Doo's site.