It was another spectacular day of racing at the 49th running of The Lincoln Electric Rally of the Tall Pines, Bancroft Ontario. With high speed hard packed gravel roads and above zero temperatures the drivers and spectators knew that they were in for a treat.
Crazy Leo Urlichich and Tatiana Nikolaeva jumped, cornered and accelerated their Race Lab Subaru WRX to a first place finish. With a total time of 2:00:18.1.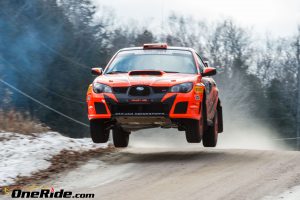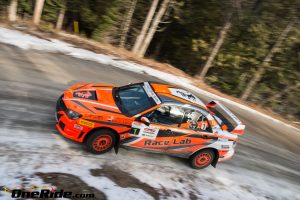 David Berube and Marilou LeBlanc from Quebec City had an outstanding race, finishing second. Eight minutes back of the champion.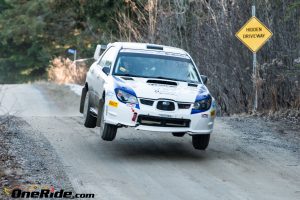 Bancroft Brewing Co. sponsored Philippe Benoit and Eric Dube put on a show and finished first in the two wheel open class and an impressive third overall in their Mini Cooper S. These results sure put a smile on Philippe and Benoit and I'm sure the Brew Kru is ecstatic with their sponsored car.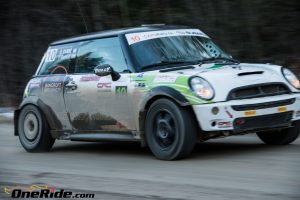 The Vermont Sports Car driven by Conner Martell and Robbie Durant were a fan favourite. They were fighting Crazy Leo for the win, however their car did not finish due to engine problems.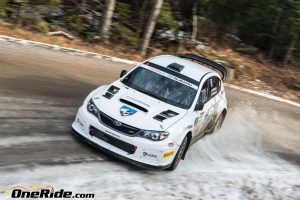 Bancroft's own Team Drake racing had great results with their Subaru and were able to spray champagne on the podium with a second place finish in their class. Driven by Benjamin and co-driven by Jeremy Drake. Jonathan Drake was not to be left out as he was the co-driver for the Mal Swann RX7.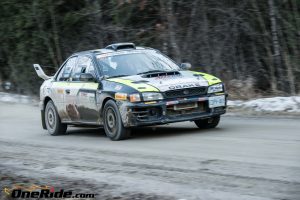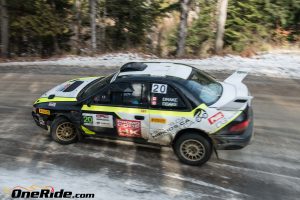 Matthew Ballinger gets some rally air on Old Hastings Road. Along with others.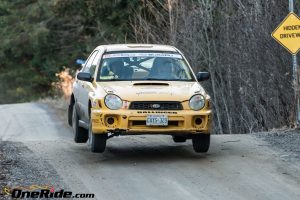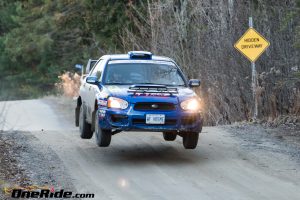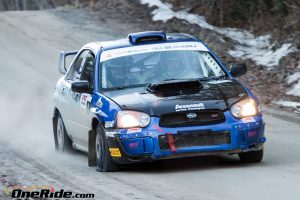 Rob Sanders and Karen Jankowski made the trip from Michigan along with a handful of other teams that came up from The States. A notable change from last year's rally.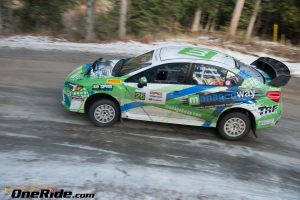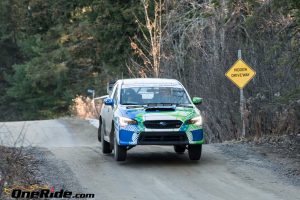 Plan to visit Bancroft, Ontario, next year for the 50th anniversary of the rally!