It all started with a 1994 twin turbo Toyota Supra. I was the second owner. It came stock black, except for a huge aluminum wing. I wish it came with the classic Supra wing, but I guess the ugly aluminum hydro tower looking wing started the customization process! The modification came fast and furious. Yes, I had the car before the movie!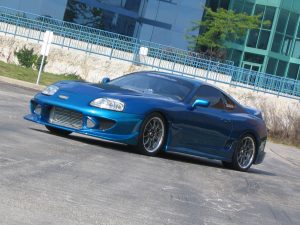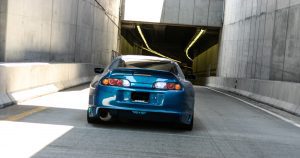 The best approach to a memorable show car is to complete a paint job first. The car landed in Technik's paint booth and was coated with a beautiful lime green with gold flake paint job. The car looked outstanding and turned many heads. It received a C-West front end, a carbon fibre hood and an ABflug rear wing to top it off. This paint job was featured on the cover of Performance Auto & Sound magazine, sitting behind the famous Tila Tequila. This cover would go down in history, as PAS Mag has recognized it in anniversary specials. This wasn't the only paint job this Supra received. A couple of years later the green grew old and the famous Rick G massaged a House of Kolor candy blue on the Toyota. What a work of art! The shine, the curves, the tones! It still sits that way today.
A paint job is not the only thing that makes a show car. A sponsorship deal with Lightning Audio provided me with three 10" subs, four amps and multiple TV screens. All molded nicely together by KHF (Kennedy Hi-Fi) audio. The rear seat was removed to fit the subs. And the truck was loaded with amps and screens. I even molded a rear view camera into the bumper – yes there was a time when this wasn't a standard feature. To this day I still have a Playstation 2 molded into the glove box location. I sure hope I kept those spare parts to get my glove box back!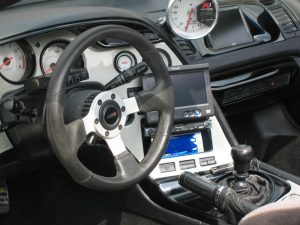 This show car was complete, right! Wrong! That is because it wasn't just show. It had some go! Who wouldn't want to unleash the 2JZ motor.  Hoisted up in Magnus Motorsport's garage the twin turbo setup was swapped out for a gigantic Greddy turbo. With all the accessories to go – intercooler, fuel, intake, exhaust computer etc…. Everything needed to make this a reliable beast on the roads. The setup produced just under 600 HP to the rear wheels. This by no means is a huge number for the MKIV Supra, but I was happy. It was fast enough! I didn't want to increase the boost to gain horsepower only to risk break down and huge speeding tickets. Again to this day it is a reliable street car.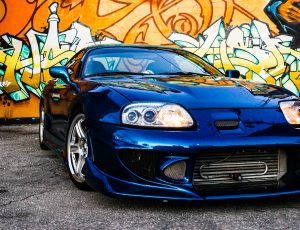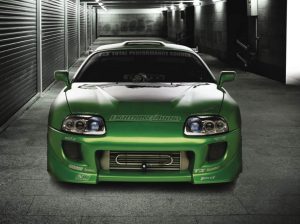 This Toyota Supra sparked a lot of passion. It was driven too many shows across Canada and the US. Which includes the NOPI Nationals in Atlanta. HIN (Hot Import Nights) in Chicago, Boston, Washington, Atlantic City. International car shows in Detroit and Toronto. Drag events in Pennsylvania, Cayuga, London and Grand Bend. It even reached the east coast, touring Moncton, P.E.I. and Halifax. It had quite the show tour. With all this travelling I was still able to maintain it in mint condition and reasonable mileage. I even remember the struggle of taping up the front bumper on these now trips to prevent rock chips and pesky bugs!
Along with all of this, this Supra was featured in a lot in print. The first was a big one! It was the cover and feature car of Performance Auto and Sound in 2005. Along with that cover, it reached the cover of Sport Compact and pages of Modified and Banzai magazines. For one of my best sponsors Meguiar's, it was featured on a full page advertisements on back covers of various automotive magazines. It was also displayed on-screen. In a Mitsubishi Lancer commercial it was featured doing a burn out in a street racing scene. And reached scenes in the show War of the Wheels. I really wished I kept a better collection of all these media appearances!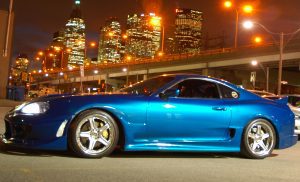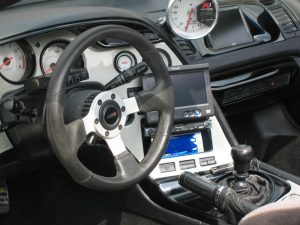 Now I have the means to share and store my many photos and videos on OneRide. I hope to make a solid and interesting collection of my toys and rides to share with everyone. And I look forward to seeing everyone's passion displaying in their ride! Please read OneRide – The Beginning to see how this Supra started it all!.